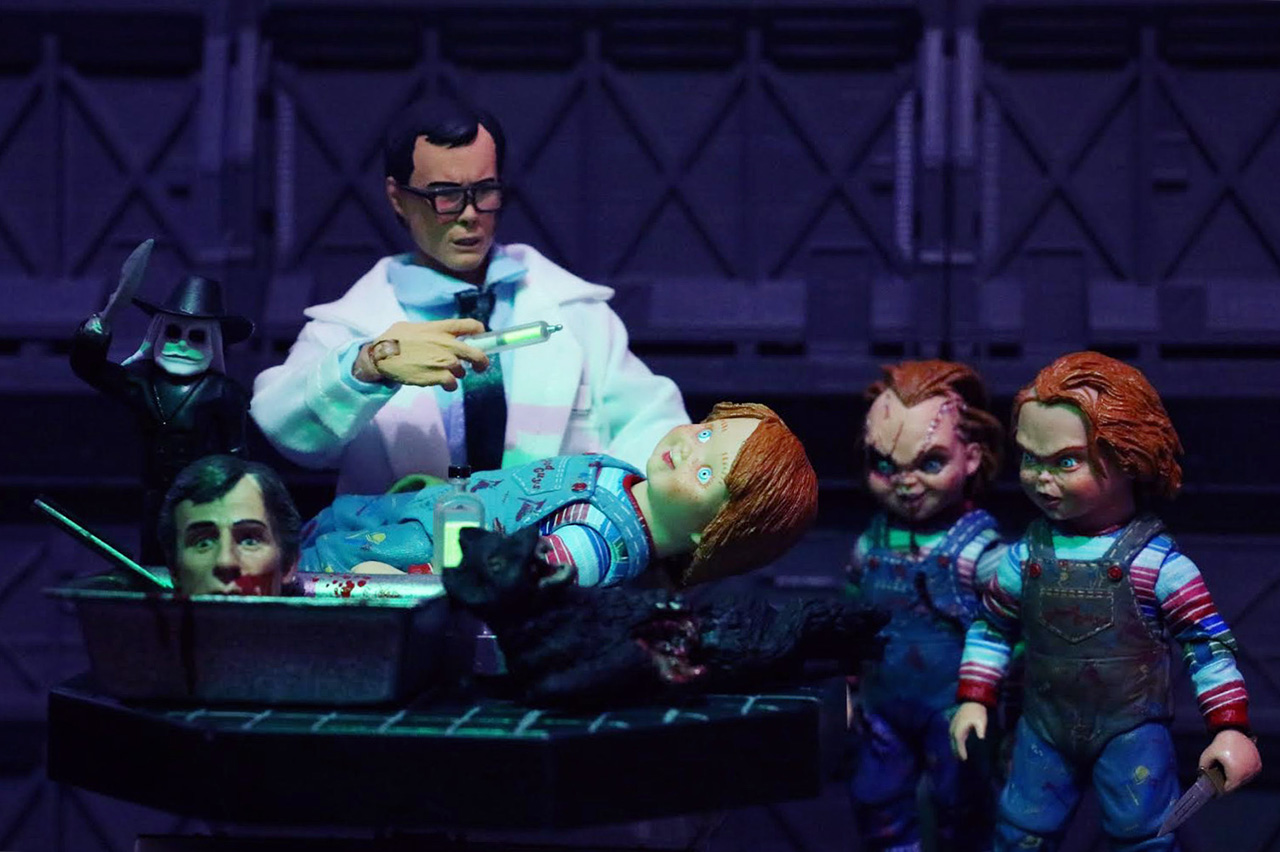 In an effort to delve more into toy photography, I decided to participate in Rue Morgue's Plague Doctors Rewards Club running throughout the month of May. How could I resist when the best part was I received a prize pack just for posting my photos?
Herbert West: Puppet Master
Conjured up this idea while brainstorming for Rue Morgue's #WannaPlayChallenge. It combines two of my favourite classic horror elements in one! I suppose Dr. Herbert West is the real Puppet Master. 😉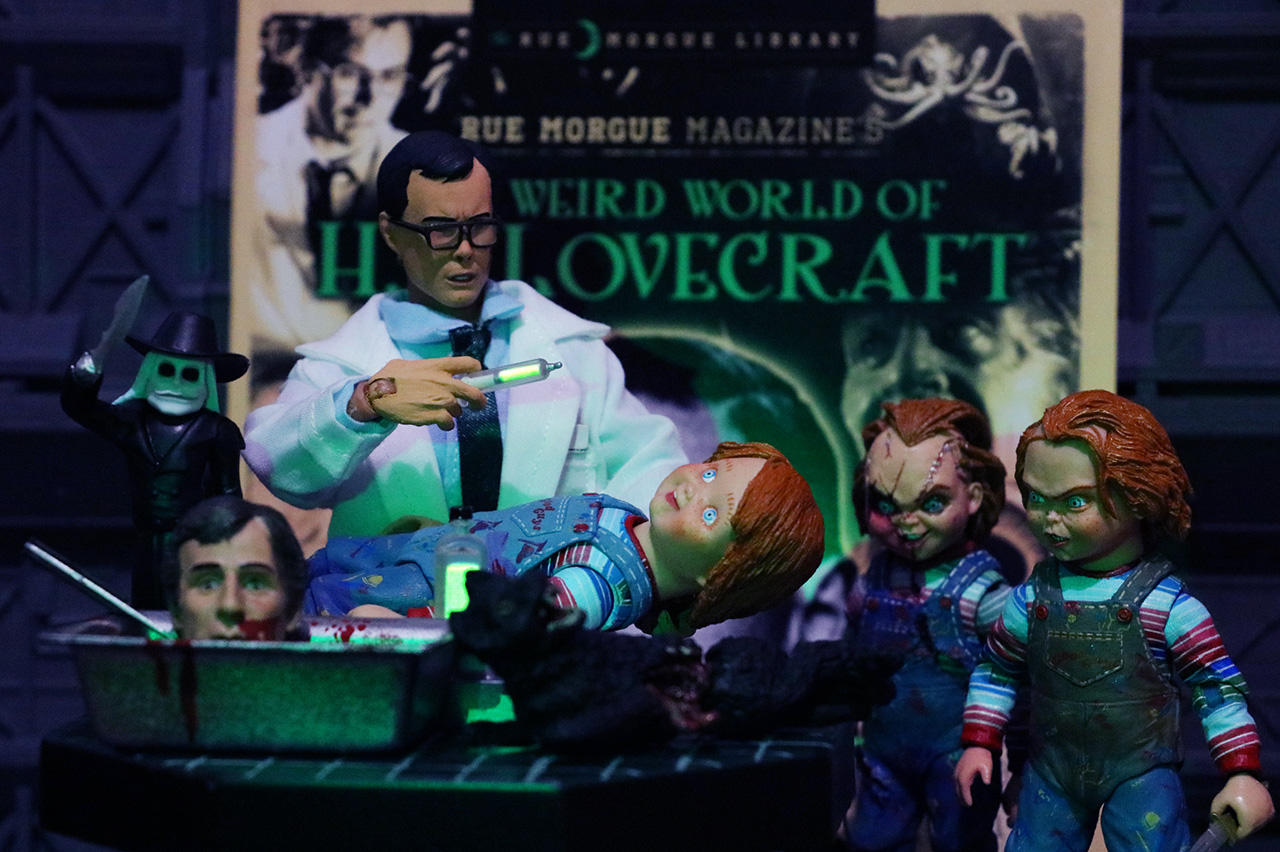 Mikuru: My Bloody Victim
In addition to my Toyverse's favourite scream queen Mikuru starring in this #CandymanChallenge, I also utilized a bunch of household items as per the rules of the challenge: broken mirror still laying around, cutting board for the bloody wall, ketchup as blood, used aluminum foil sculpted into Candyman's arm and a metal wire that I bent into the shape of a hook.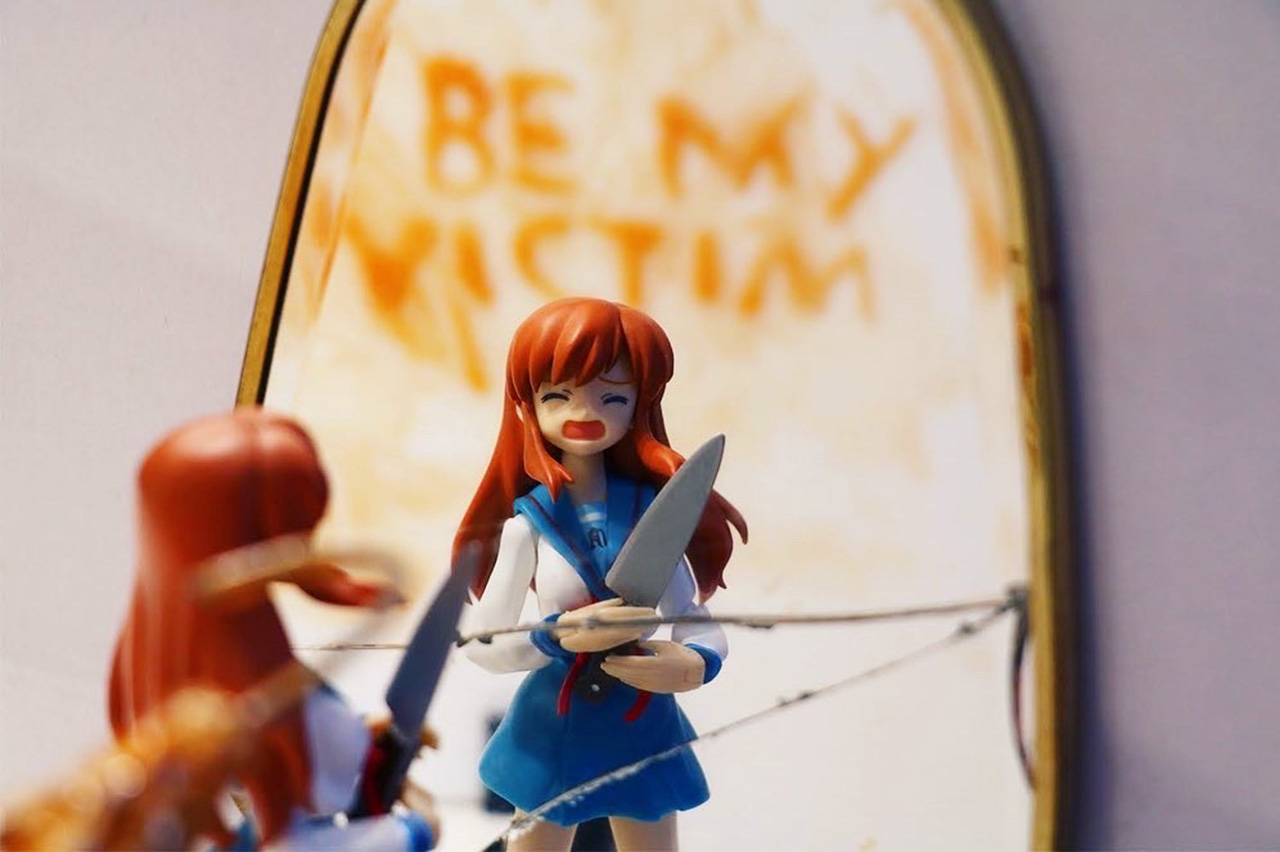 As a result of posting on Instagram, I received a prize pack containing some Child's Play trading cards from Fright Rags!