Welcome to my Yard Sale. Here is where I catalog all the items I have for sale. I also have stuff listed on my Kijiji postings.
Listed prices are starting points. Best offers welcome for some items, but lowballers will be ignored. I am in no rush to sell these items.
Please direct any inquiries to shop[at]nerdemperor.com
Item is in excellent condition and was only opened for display behind a glass case.
Adult collector-owned from a smoke-free, pet-free, kid-free home.
This Predator collectible figure features:
» Realistic based 1/6 scale (14 inches/ 35 cm tall) Predator from the first Predator movie
» Over 24 points of articulations
» Highly detailed armory and figure body with newly developed body chest , arms
» Removable mask with light-up laser nets (battery operated)
» Real fabric net body suit
» Interchangeable open and closed mandibles
» Articulated Shoulder Cannon
» Extendable Wrist Blades
» Wrist Computer
» Bone Trophies
» Highly detailed Medical kit
» Interchangeable hands
» Jungle featured display base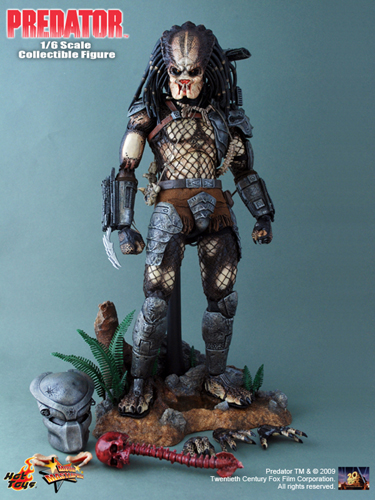 Payment
I accept Paypal (verified addresses) or Canadian Money Orders and Cash (at buyer's risk).
Shipping/Pickup
Items may be picked up locally or shipped in the Greater Toronto Area.
Shipping only within Canada and US (tentative). Buyer agrees to pay for shipping, etc.
Local purchases must be more than $25 to make it worth my while.