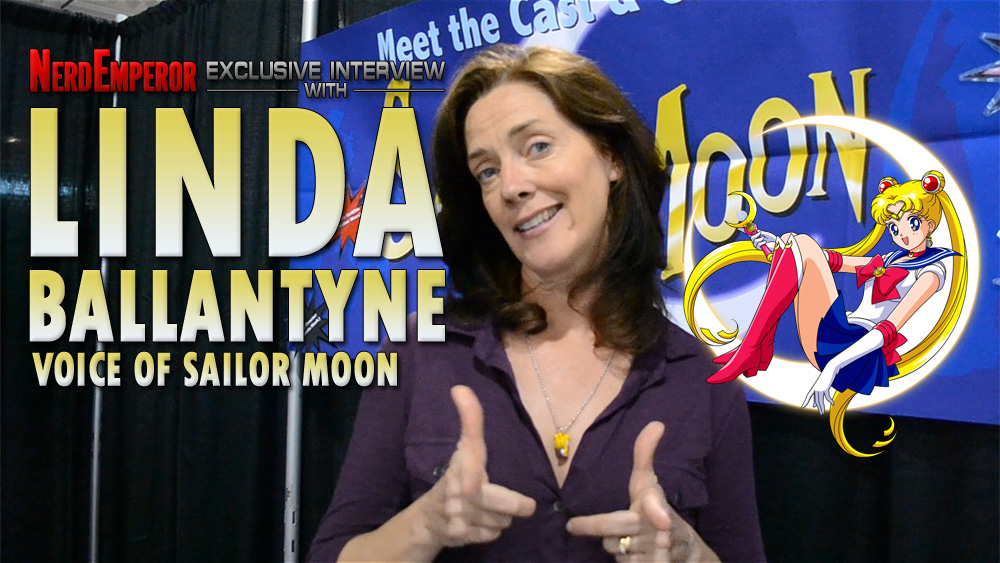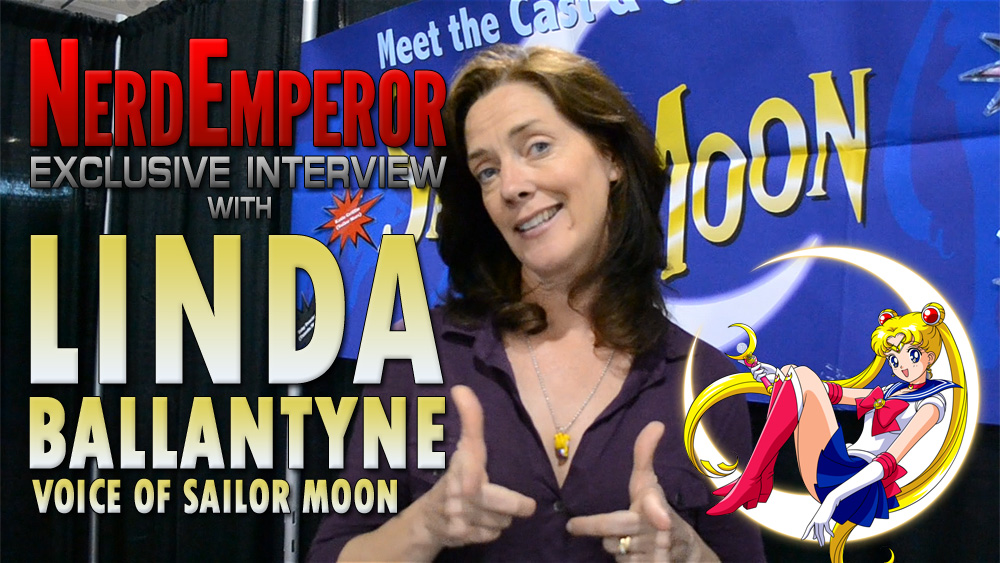 SuperFan ComicCon marks the fourth time I've met this wonderful cast of people that were one of the staples of my 90s childhood. With the turnout at SuperFan ComicCon being so low key, I decided to do some interviews with them since they were not busy at all. I'm new to this interview stuff so I thought why not try it with a cast I've met multiple times already so the social hermit in me wouldn't feel so intimidated.
All five of the Sailor Moon cast present still remember me from our past meetings ever since I met them for the first time at Anime North 2013. Despite my quirks, I am grateful that this cast is happy to see me everytime I come out to meet them and does not mind me being "particular" and having high attention to detail when it comes to autographs. My Nerd Lair is decorated with framed works of "art" – and by art, I mean I have a gallery of signed memorabilia so that is why composition matters to me and I thank Linda, Toby, Katie, Susan, and John very much for putting up with my Sheldon-Cooper-esque. =3
Anyway, on with the interviews. I was welcome to post the videos online so that is what I've done. I asked about everyone's thoughts on the new Sailor Moon anime dub, memories from working on the show, and how it feels to be recognized for their work on Sailor Moon.
In this post, I interview Linda Ballantyne (voice of Sailor Moon)…
I have also transcribed the video for a text format interview with the inclusion of the questions I asked…
Can you introduce yourself to those who may not be familiar with Sailor Moon?
Hi. I'm Linda Ballantyne and was the voice of Sailor Moon…  Mooooon Cooosmic POWER! 😉
Any favorite memories from working on Sailor Moon?
I would say that my favorite memory was also my (least) favorite memory. They kind of melded together because what it was was when I was doing Sailor Moon, we had to do obviously a lot of screaming, a lot of fighting scenes and when you're doing that, you're using your full body. So when you're getting hit, like you've got to really suck your whole gut in and in doing that, it really takes all of your energy. It takes all of your vocal powers to be able to do that and you'd lose your voice really easily. So we would save all fight scenes until the very end of the day and then for like an hour or so, I would just fight with myself inside the studio. I would get hit, fall down — I would fall down the stairs — I would splat out and I loved doing that because it was so much fun. You know how crazy Serena is, you know with her legs just spread out she's likst "WAGH!" 😛 so I was doing all of that kind of stuff at the end of the day and it was really fun, but I would walk out of there feeling beaten up for sure.
How does it feel to be recognized as Sailor Moon now?
I would say it was like a dream come true. It's funny. Up until last year, I honestly didn't think anybody really cared — that they were sort of like "eh, as long as the cartoon got done, I don't really care about anything". And then I was asked to go to a convention — to Anime North — and I didn't know what to expect when I got there. I knew fans would be there but I still thought, who knows… they might just throw rotten food at me or I don't know… I can't be sure about that. So when I got there, immediately the fans just opened there arms to me and they gave me so much love, it was overwhelming and I didn't know what to do with it — I honestly didn't. I would be shaking. At the end of the day, I would be going "I can't believe this, I can't believe this" and then somehow within me (I was smart for once) I actually thought to myself I have to take this love and energy that they're giving me and I have to accept it and enjoy it and be powerful from it. And I tell you to this day, every single time I meet a fan and they give me a hug, I feel like I could lift up the entire world. That's how great it is being Sailor Moon.
Are you surprised by the fanbase?
In a word, yes. Yes, I am surprised. I was shocked by the fanbase. I had no idea. I knew people liked Sailor Moon. I had no idea the commitment that they have put behind inside themselves towards the show I had no idea and I was shocked by it. And again, LOVED it. If somebody had told me all those years ago when I was voicing the voice of Sailor Moon that I would be standing here today still seeing new fans, seeing fans from the past, I wouldn't have believed it. In fact, I probably would've laughed and thought "really? REALLY?" So every single time I meet a new fan — literally, every single time — I'm surprised and it warms my heart.
What are your thoughts on the new Sailor Moon dub?
To be honest with you, I really haven't heard anything. You kind of wish that I heard something, like I hear rumors and I hear all this stuff about it, but I really honestly know nothing about it and I can't wait to see it — I really can't. I think this is something that the fans have been waiting for for so long. I think it's way past due and I think it's going to be great. Finger crossed, it's going to be great and I hope they find some really, really good actresses — really good, like they gotta be really good… REALLY GOOD, you know what I'm saying? Really, really good… (lol) …to make it worth the while. But anyway, the fans deserve this so I'm happy.
Any upcoming projects that you'd like to share?
Right now, I'm just finishing off the first season of George of the Jungle. It's a new animated series and I am this crazy scientist called Magnolia, who is just like "cuckoo!" she doesn't know what's going on half the time. In fact, they even said to me: maybe she's not actually a scientist and just think's she is, which I kind of love even more and she just goes crazy — always yelling and screaming or else she's just like quirky and odd. She's a lot of fun to play. So that's going to be a great one: George of the Jungle… watch for it.
Well, it was nice meeting you again for the third time and getting to spend lots of time chatting with you this time…
Thank you so much for having me on. I love answering the questions — anytime. Thanks, Sailor Moon fans.