Welcome to my Yard Sale. Here is where I catalog all the items I have for sale. I also have stuff listed on my Kijiji postings.
Listed prices are starting points. Best offers welcome for some items, but lowballers will be ignored. I am in no rush to sell these items.
Please direct any inquiries to shop[at]nerdemperor.com
Selling STAR WARS: THE FORCE AWAKENS BestBuy Limited Exclusive Steelbook. Long sold out at BestBuy.
Item is NEW. Still in original unopened shrinkwrap.
NOTE: Picture shows 2 of them, but I only have 1 for sale.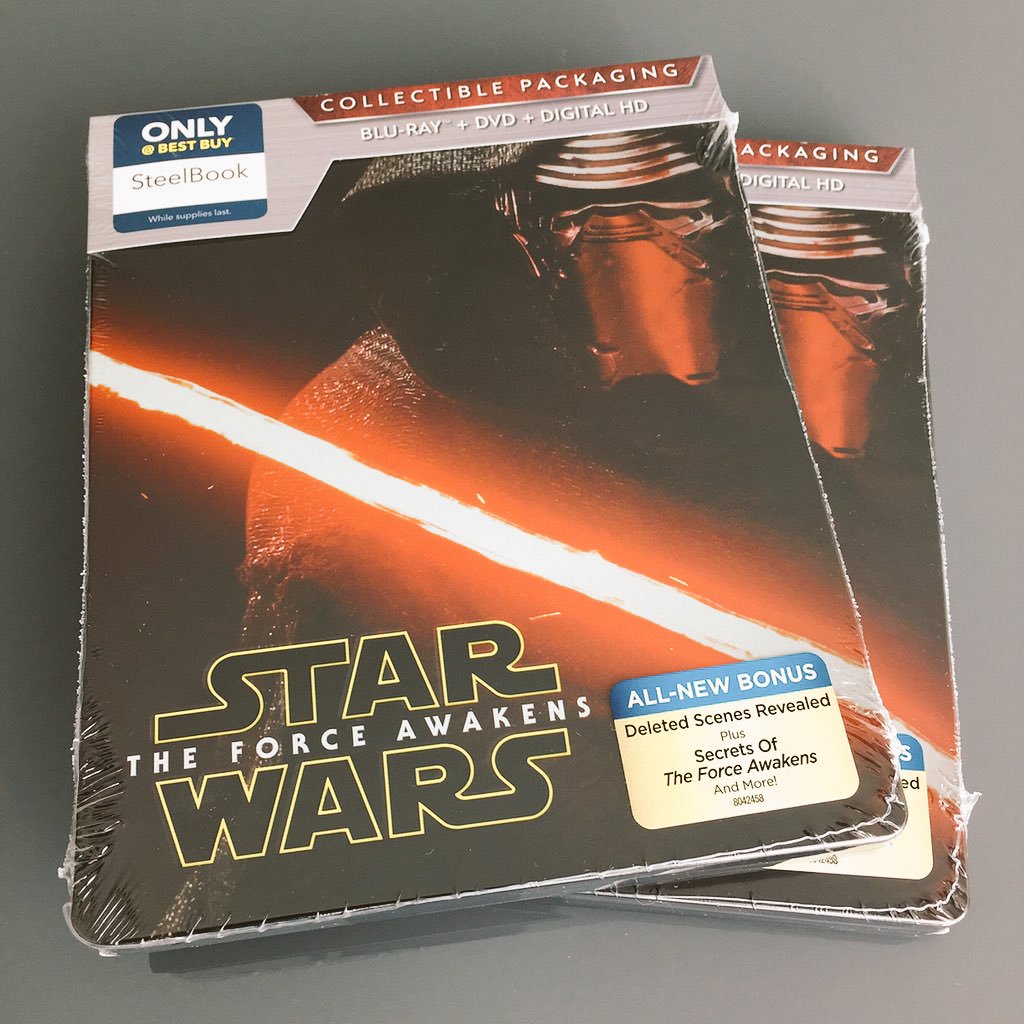 Payment
I accept Paypal (verified addresses) or Canadian Money Orders and Cash (at buyer's risk).
Shipping/Pickup
Items may be picked up locally or shipped in the Greater Toronto Area.
Shipping only within Canada and US (tentative). Buyer agrees to pay for shipping, etc.
Local purchases must be more than $25 to make it worth my while.