---
Adam West (Bruce Wayne/Batman, Batman '66)
– Purchased 1 autographed photo for $35USD (+ $5 shipping) on 2014/01/01. Got shipping notification a week later on 2014/01/08 and received on 2014/01/22. He personalized my photo with "Quick, to the Batmobile!" as I requested, but did not include my name on it for some reason. I thought he always insisted on inscribing names to prevent reselling. I was somewhat disappointed but then again, it's probably "more valuable" without my name on it though I have no intention of selling it anyway. (Note: He charges $60-80 at conventions and can be hit-or-miss TTM, so I think this is a good deal!)
Dave Prowse (Darth Vader, Star Wars Episode IV-VI)
– Purchased 2 autographed photos for $35USD (shipping included) on 2011/03/04. Received 2011/03/10 mailed from the UK.
Roger Moore (James Bond 007, 1973-1985)
– Purchased 1 autographed photo for £40 (shipping included) on 2015/05/30 when he was doing a private signing in June for UNICEF charity. Received autograph in a well-protected packet on 2015/06/24. He personalized my photo with "To George, Aim for the best!" as I requested. Pessimistically, I felt that with many of my favourite film legends like Christopher Lee passing this year, I needed to get him quick and this was the best opportunity to get one with dedication to me.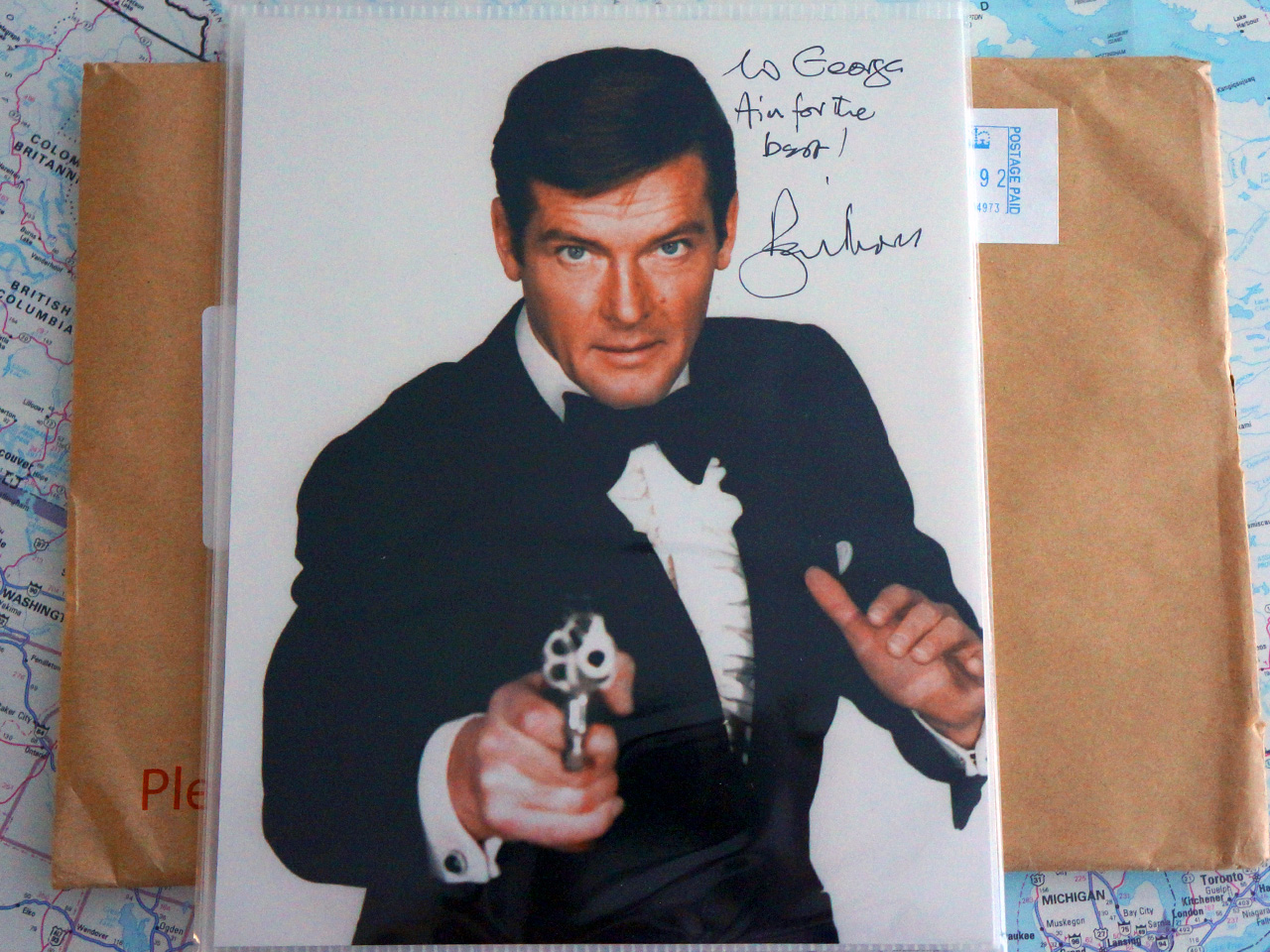 ---